Meet Omar Solis, Service Manager for Audi Beverly Hills
In the next installment of our Employee Spotlight Series, we are highlighting Omar Solis, a Team Member for 10 years and recently promoted to Service Manager. Read about his journey below!
Passion Turned Career
Omar's passion for cars began when he was a kid. He shares, "My dad was always working on cars, and my brothers and I helped him." At 18, he started his studies at UTI, Universal Technical Institute, to become a technician, even pursuing the graduate program for the Audi Academy. He now has 20 years of experience in the automotive industry, specifically working as a technician for 10 and ½ years and as a shop foreman for 10 years.
The Drive to Audi Beverly Hills
In 2012, Omar was working as a senior technician at another Audi dealer and Audi Beverly Hills was getting ready to open its doors to the Los Angeles community. He shares, "I wanted a change; specifically, a change that would allow for more growth and place me in a different environment." He decided to drive over one night to check out the new building, learning all he could about Fletcher Jones Automotive Group. Omar could easily see our passion for the guest experience and this pushed him to apply. He had also worked with Michael Bradford in the past, and he knew if Michael was going to be the General Manager for Audi Beverly Hills, it was going to be something big. Omar wanted to be part of that. And he was. The past decade has been spent working as shop foreman until his recent promotion to Service Manager!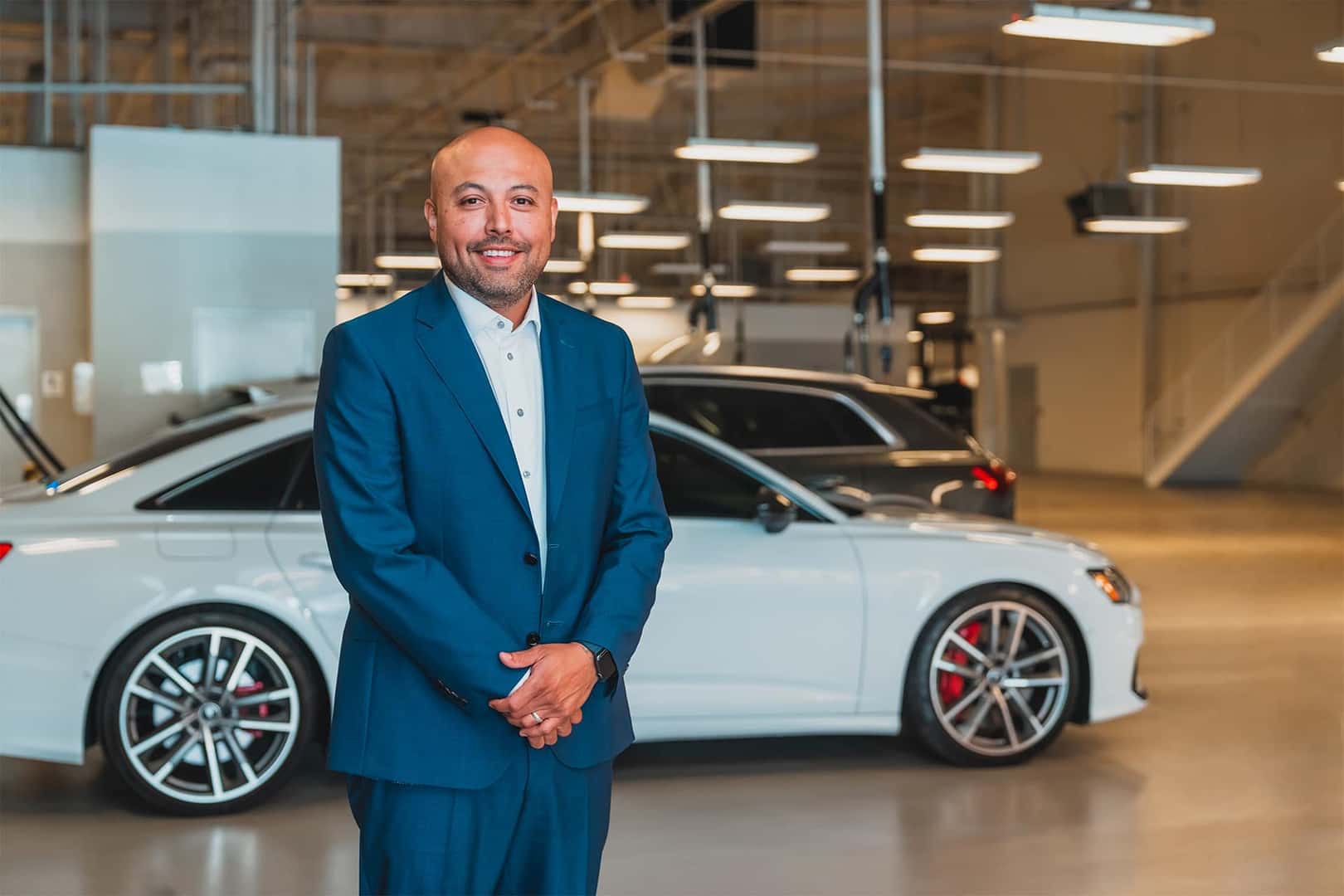 Why Fletcher Jones?
"I am in the position I am now, because of the people I have worked with. The Fletcher Jones Team cares about your growth, and our managers are always sharing knowledge and guidance," he says. More so, it is also our focus on the guest experience that Omar loves being part of. We are here to listen and take care of all your Audi needs, no matter what.
Favorite Part of Being Service Manager
Omar says, "It's a good challenge, and of course, fun! My team is what makes this the most amazing opportunity." On top of that, he appreciates playing such a big part in delivering the Fletcher Jones Difference to our guests. He encourages guests to come in for their Preferred Owners Complimentary Car Wash or to grab a cup of coffee and say hi! We want to hear how your Audi is doing and answer any questions.
Service Tip
With an abundance of potholes in Los Angeles, stop by to have your tires filled to their optimum level – it is a complimentary service!
Outside of Work
When Omar is not busy supporting our guests and his Team, he is making memories with his kids!
A Message To Our Guests
"My door is always open for you. You are our #1 priority and we are here to listen to you."


Service